Mr. Herbert L. Bellamy, Sr.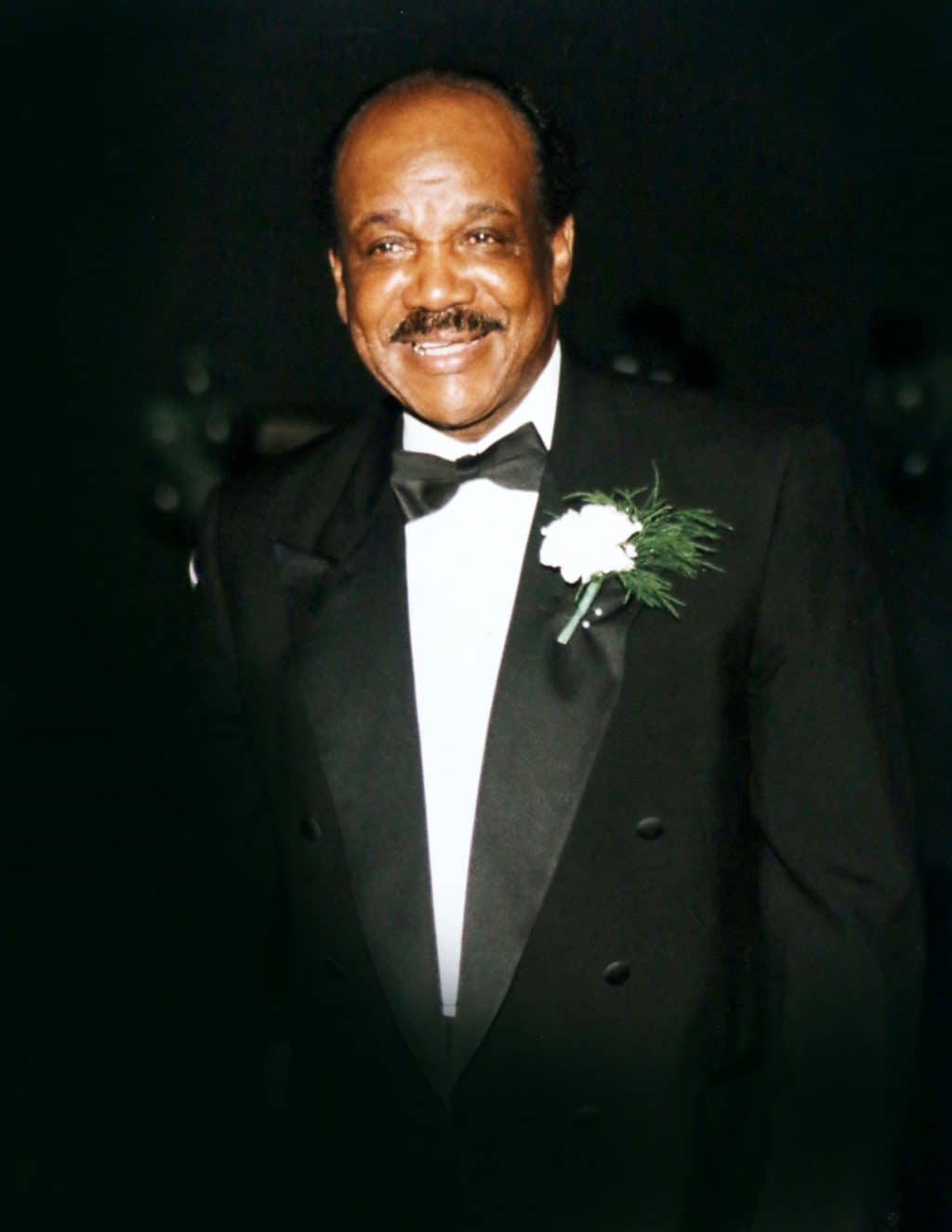 Mr. Herbert L. Bellamy, Sr. was born April 23, 1931 in Burgaw, North Carolina to the late Mattie Henry Bellamy and late Prince A. Bellamy. He was one of twelve children born to this union. He attended the Burgaw Public Schools, graduated
from Pender County High School and furthered his education by attending Dale Carnegie Institute. Mr. Bellamy served his country as a marine in 1951 and was honorably discharged in 1952.
Mr. Bellamy was united in Holy Matrimony to the late Irene Parham on June 10, 1951 in Lackawanna, NY. To this union, six children were born. They settled in Lackawanna where Mr. Bellamy literally "peddled his way to success." He started as a bicycle liquor delivery man in 1954. Eleven years later, he had ridden his way into his own business, which was first of 12 that he would found. His businesses created jobs in a community, where hope had become a memory and opportunity was only as close as the next government check.
In 1969, Mr. Bellamy founded 1490 Enterprises, Incorporated, a not-for-profit community center and served as president until 2002 when he was succeeded by his son, Herbert L. Bellamy Jr. He took a blighted, inner-city warehouse and turned it from eyesore into an oasis for the entire community. It housed many agencies and programs, feed over 150 seniors a day and was a gathering point for the elderly. As owner and manager of Bellamy Enterprises, Mr. Bellamy had provided housing as well as employment. He believed that if you provide jobs for individuals, you have solved 95% of their problems. The housing complex on Jefferson Avenue, 1490 Manor and the senior citizen housing stand as a testament to this community and city. Each year, 1490 Enterprises, Inc. sponsored the "Black Achievers in Industry Awards Dinner", which honors many community leaders.
Mr. Bellamy has received over 150 awards and honors including the first Roberto Clemente Humanitarian Award, Man of the Year, Canisius College President's Award, the Buffalo Urban League Family Award and an honorary degree from Canisius College. He was the first African American Civil Service Commissioner, first director and vice president of the Downtown Nursing Home. He also served as Councilman-at-Large for the City of Buffalo for nine years. Mr. Bellamy has also served on many boards: Canisius Board of Regents, Western New York Liquor Retailers, Bethel Head Start Program and others. He was a lifetime member of the NAACP. In 1990, Mr. Bellamy was appointed by Governor Mario Cuomo as a member of the NYS Commision on Judicial Conduct. He also served as a Director of Buffalo and Fort Erie Public Bridge Authority in 1994.
In 2001, a section of Jefferson Avenue between East Delavan Avenue and East Ferry Street was designated as "Herbert L. Bellamy Way."
Mr. Bellamy accepted Christ as his Savior and served as a trustee at the Prince of Peace Temple Church of God in Christ under the pastorate of Bishop Leroy Anderson. He was also a member of the St. John Baptist Church under the leadership of Rev. Bennett W. Smith. Mr. Bellamy served diligently with the late Rev. Smith and Rev. Michael Chapman until his health began to decline.
Black Tie Awards Dinner @ Adam's Mark 120 Church St, Buffalo, NY 14202