The Buffalo Black Achievers Inc. recognizes the importance that education plays in the lives of' our area youth. Black
Achievers Inc. strongly believes that education is one of the pillars to success. Therefore, we are proud to plant a financial seed for the continued education in the lives of students. The Black Achievers Educational Incentive Award ,was established at the recommendation of Mrs. Erma D. Robinson. She was a great teacher and principal in the Buffalo public school system. She was a strong advocate of education and supporter of the 1490 Enterprises Inc. "Black Achievers in Industry Awards Banquet". She felt it was important to incorporate the young people and schools in this event.
The Black Achiever Scholarship Fund was established at the recommendation of Dr. Catherine Collins who currently serves as the Chairperson. With the ongoing support and commitment from the Uniland Development Company and Belmont Management Company, we have awarded over $25,000.00 in scholarships to Western New York high school students in the past 10 years. The scholarships are presented to recipients at the commencement ceremony during the following graduating year. We believe in publicly recognizing the scholastic achievements of the high school students to empower other young people to strive for excellence. Two high schools arc invited to attend the awards banquet to celebrate the significant contributions of the Black Achievers award recipients. Many of the scholarship recipients have gone on to attend colleges and universities throughout the United States. 
Scholarships Awarded High Schools
Buffalo Academy for Visual & Performing Arts
Bw-gard High School
City Honors School
East Community High School
Emerson School of Hospitality
Fredrick Law Olmstead School (formerly Kensington) Hutchinson Central Technical High School International Preparatory School
(formerly Grover Cleveland)
Lafayette High School
Leonardo da Vinci High School
Math Science 1echnology Preparatory School McKinley High School
Middle Early College High School
New Lewis J. Bennett School of Innovative Technology (formerly Bennett)
Ri,-erside Institute ofTechnology
South Park High School
Sweet Home High School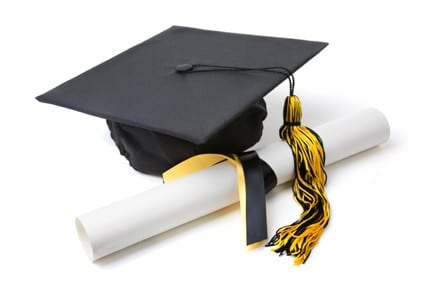 Black Achievers Scholarships Presented to Five City Honors Graduates
Five students from City Honors were presented with awards and a $500.00 check each by Dr. Catherine Collins, Chairperson of the Black Achievers Scholarship Program. The Scholarship Awards were presented at the City Honors Award ceremony on May 22, 2018. Black Achievers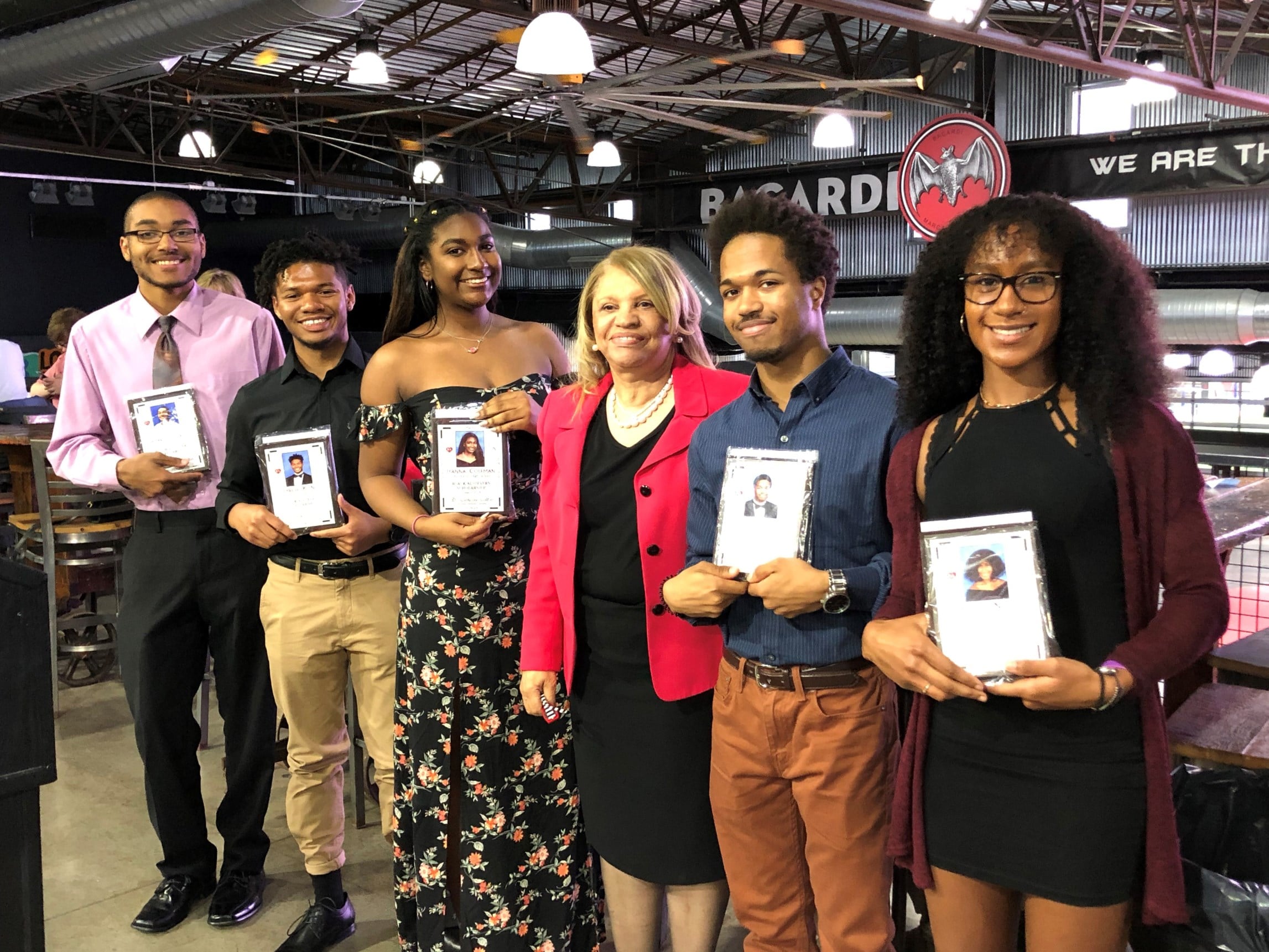 Raevyn Nolley of International Preparatory School  was presented with an award and a check for $1,000.00 by Herbert L. Bellamy Jr. CEO & Minnie Clemons – Board Member of Black Achievers Inc. The Scholarship award were presented at the International Preparatory School Graduation on June 22,2018. Black Achievers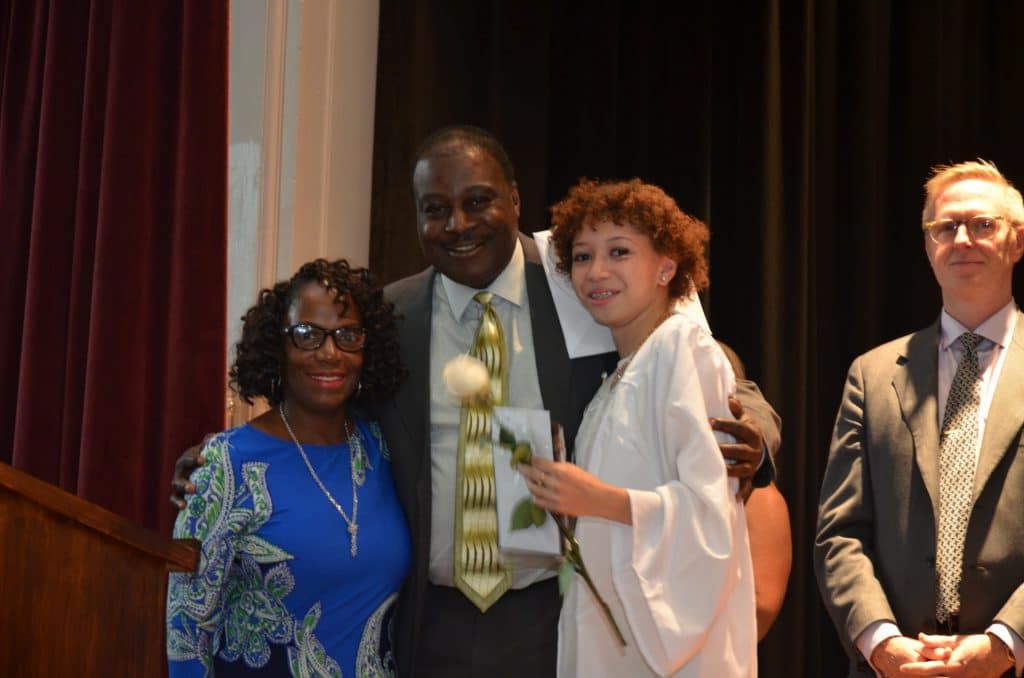 Dr. Catherine Fisher Collins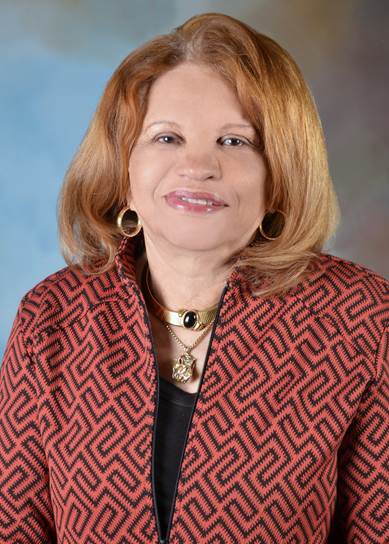 Catherine Fisher Collins is a distinguished educator, author and member of the New York State Board of Regents. She has dedicated much of her personal and professional life to promoting the twin issues of good health and a sound education, with a special emphasis on the needs of underserved youth/women and individuals in western New York. She is a forceful and passionate advocate in promoting the success of all students in New York State.
Dr. Collins educational background includes an undergraduate degree in nursing from Trocaire College and a bachelor of science degree in Vocational Technical Education from the State University College. Dr. Collins also earned a master's degree in allied health education and curriculum development and a doctoral degree in education administration from the State University of New York (SUNY) at Buffalo. Additionally, she graduated from SUNY Buffalo's School of Nursing in the nurse practitioner's program. Dr. Collins holds certifications in health occupations and junior college teaching.
At a joint session of the New York State Legislature on March 10, 2015, Dr. Collins was elected to the Board of Regents for a five-year term. On the Board, Regent Collins represents the 8th Judicial District, which includes Allegany, Cattaraugus, Chautauqua, Erie, Genesee, Niagara, Orleans and Wyoming counties.
Dr. Collins is a respected author and editor of over thirteen published books, including Black Girls and Adolescents: Facing the Challenges, Sources of Stress and Relief for African American Women (Race and Ethnicity in Psychology), The Imprisonment of African American Women: Causes, Experiences and Effects, and many others.
Dr. Collins has also held positions in health care and education administration, among them: school nurse, practical nursing instructor, director/instructor of a registered nursing program, executive director of the University at Buffalo's Offices of Preparatory Programs, coordinator/instructor at the Educational Opportunity Center's certified nursing assistant program, assistant academic dean for allied health education and directory ambulatory care, as well as in health planning. She also served for five years on the Buffalo Board of Education and held several Board positions, among them Vice President.
Dr. Collins has received over 70 awards and honors, including: the Western New York Women's Hall of Fame; SUNY Outstanding Faculty Fellow; honors from the governors of New Jersey (for outstanding service), New York (Attica Prison Health Initiative), Connecticut (community services) and Kentucky (International Community Services); the SUNY Empire State College 2014 Jane Altes Prize for Exemplary Community Services; and the Life Time Achievement Award from Jack and Jill of America, where she served as National Vice President. Dr. Collins is a State University of New York (SUNY) at Buffalo, State University of New York (SUNY) at Buffalo Trocaire College and Lafayette High School Distinguished Alumna. She is also a graduate of England's Oxford University Women's Roundtable. In 2015, she received the Arthur O. Eve award from the NYS Association of Black and Puerto Rican Legislators; that award is given to individuals who demonstrate a passion for assisting their communities in understanding and supporting both public and higher education. Her most recent awards include, Buffalo Business First Power 125 Women of 2016, 2017 and 2018, Utopian Euphoria Women of Excellence Award of 2017 and the Minority Bar Foundation 2018 Education Award.
Dr. Collins is currently an Associate Professor at SUNY Empire State College and since 2011 hosts the Women's Health Radio show that airs in the Buffalo, NY area. She is co-chair the Higher Education Committee also serves as the chair of the Buffalo Black Achievers Scholarship Committee. She is the proud mother of Dr. Clyde A. Collins, a gastroenterologist, and Mrs. Laura Harris, a former school administrator.